In old Persian lore, the Earth was said to be balanced on top of an enormous sapphire and its reflection gave the sky its blue color.
Sapphires date as far back as the Ancient Romans and Greeks and have been mined since 800 BC. To this day, it's hard to resist being drawn to the deep blue of a sapphire stone. Throughout history, various cultures have attributed mystical powers to sapphires, including heavenly powers, truth, innocence, peace, and good health. 
Before the twentieth century, blue sapphires were the favored gemstones for engagement rings. (And, of course, with LSJ non-traditional custom engagement rings you can make sapphire your center stone!). The beauty behind sapphire, aside from its deep blue color, is its durability. Sapphires are almost as hard and durable as diamonds. As a matter of fact, diamonds rate 10 on the Mohs Scale of Hardness while sapphires rate 9 making it tough to be scratched unless by a diamond. 
The blue sapphire is the September birthstone, however, sapphires come in other colors such as black and pink by natural phenomenon. These colorful sapphires – notably known as "Fancy Sapphires" – range in price due to their demand and rarity. 
Known as the "wisdom stone", sapphire governs the throat chakra allowing those born in September or the Virgo sign to practice clarity in communication to their own Higher Self. Seems highly mystical and far out, but at LSJ we're always promoting self-care and awareness with love and attention to our healthy state. 
We're firm believers in wearing jewelry not only as self-expression but as a way to communicate to our own selves that we love and honor our well-being and our livelihood. Sapphires are not made purely for September or Virgo babies, but for all who adore the rich blue color or the meaning behind this powerful gemstone.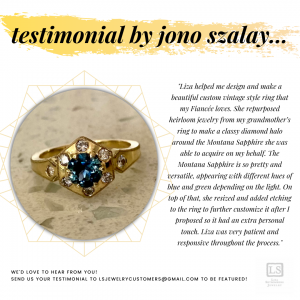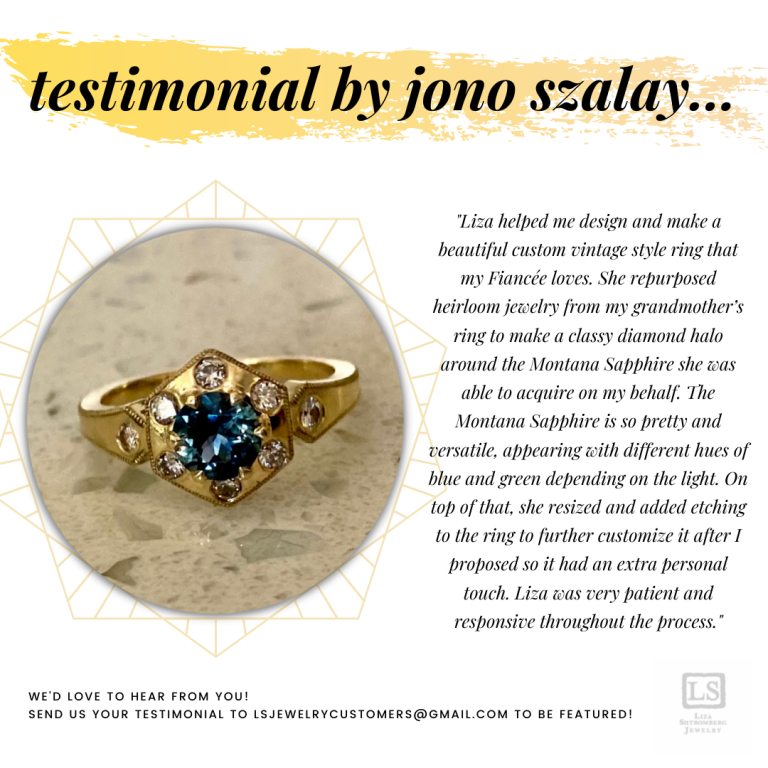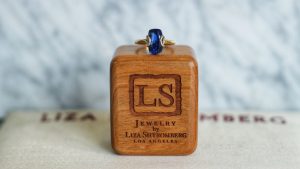 Learn more about our sapphire jewelry by navigating our website or contact us directly! Our LSJ specialists are available every day (except Saturdays) from 11AM – 5PM.
Email: lsjewelrycustomers@gmail.com
Phone Number: 323-913-1444