Since Liza Shtromberg Jewelry makes engagement rings, we have both the pleasure and the honor of being involved with a couple's nuptials from the very beginning.  We get to work with the couples throughout every aspect of their wedding process, from the initial engagement to right before (and often after) the wedding.  Naturally, we have become very familiar with the entire wedding process from start to finish.
Because of this, it is understandable that we sometimes hear through the bridal community grapevine about particularly exceptional wedding vendors, from bakers to florists to bridal gown salons.   We hear about them from the couples themselves or we are able to refer them to our couples.  We have learned that, where wedding vendors are concerned, only the best will do, and the best way to learn who is the best is through referral.
We have decided to feature those rare and special vendors here on our blog on the rare occasion that we find one that is so good, so unique, we would be doing any clients and future clients a disservice by not sharing information about them.
Our first official featured vendor, one of the exceptional companies we've mentioned above, is the Lilla Bello Studio in Santa Monica, CA.  They have established themselves as the premier wedding florist in Los Angeles, not to mention the most creative and breathtaking.
To call these arrangements would be an injustice.  We think they are works of art.
To call them simply lovely would be an understatement, they are so thoughtful and stunning that we believe they MAKE, not simply add to, the aesthetic of these events.
Lilla Bello has been an established florist for weddings and events since 2004, but founder/owner/designer Toby Kassoy has been designing in the floral industry for around twenty years.  She is a visionary in wedding floral design, as you can see, but is also passionate about weddings as a whole.  She also writes their wedding-related blog:
http://www.lillabello.blogspot.com/
This is where they are able to showcase their amazing work, as well as give helpful, insightful, and fun information for brides and bridal enthusiasts, from tips to trends to testimonials.
No one knows better than a jeweler how important the details are.  Especially when it comes to that big day.  It is a genuine treat to find another designer, whether in apparel or flowers, who exhibits this concept with the same passion and understanding.
Kudos to you, Lilla Bello Studio, for your beautiful work and for setting the bar for vendors in our precious wedding community that much higher.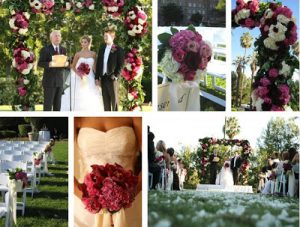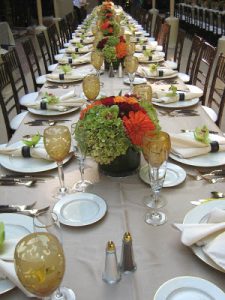 For more information about Toby, Lilla Bello Studio, or their weddings and events, please check out their site at: