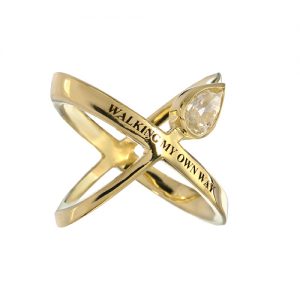 We're coming to the end of the month yet the beginning of a new season! The summer solstice is here and we're all feeling the heat on our tanned skin (we really hope you're wearing sunscreen!).
At LSJ, we are strong advocates for self-love, and we don't just mean slathering ourselves with wonderful skincare and taking extra naps; although, we aren't canceling those out of our self-love routine! 
Adorning your body with jewelry is a universal act of self-expression and caring for our bodies. Our Self-Love Collection is the perfect way to find the words that best suit your personality or that match your daily mantra. With 14k yellow gold rings and bracelets, you can find mantras that suit your life along with sparkling diamonds. 
Mantras are misunderstood and they'r
e not just used for daily meditation practices or for yogis only. Mantras a vibrational and when paired with a positive thought and affirmation it has many health benefits to your mind and body. They're also a daily reminder of particular belief systems for each individual with personal meaning.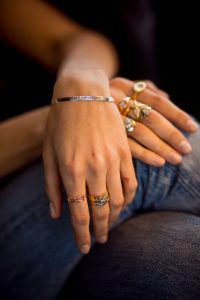 So what's the benefit of having lovely and peaceful mantras on jewelry? Many of us wear jewelry without a second thought because it has become part of our daily uniform to show the world who we really are and to enrich the care for our mind, body, and soul. 
Find a 14K rose gold ring or Sterling Silver bangle today that says "Perfectly Me" or "Walking My Own Way" today!