Recently a lovely couple came to Liza Shtromberg Jewelry to buy wedding rings.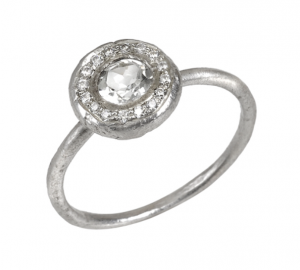 We told them they can trade in their unwanted gold and platinum jewelry and receive store credit. Their family decided to pitch in and donated a few pieces of unwanted jewelry, and one of the rings had a center diamond that we were able to use in the style the bride loved the most. We were able to modify the setting to fit the size of the diamond. With the biggest expense in a diamond ring being the center diamond, and the credit from the recycled gold, the couple was able to get their favorite styles by spending only 25% of the total cost of the rings!
And they lived happily ever after…
Create your own happy wedding ring story at Liza Shtromberg jewelry. Be green, and save green with our unwanted jewelry recycling program, and by choosing engagement and wedding rings made with 100% recycled metals and diamonds at Liza Shtromberg Jewelry. We have a new selection of solitaire styles, with complimentary his and her wedding rings.
Watch our Wedding Ring Testimonials here!
Follow @lizashtrombergjewelry on Instagram!