Because the jewelry you wear is a direct expression of yourself, consider enhancing your diamond jewelry to accommodate your own personal style!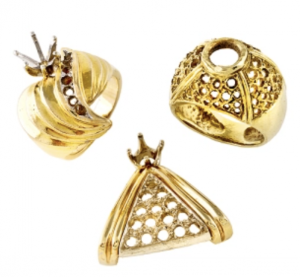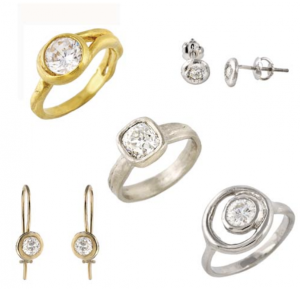 Diamonds carry a sentimental value that can live forever, but their setting doesn't have to!  Whether you want to keep that wonderful gift, but let go of the memories, or keep the memories and revamp the gift, Liza Shtromberg would happily honor your diamond by designing a new setting that fully compliments your character and personal style.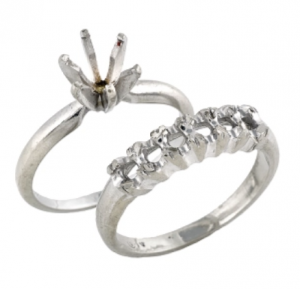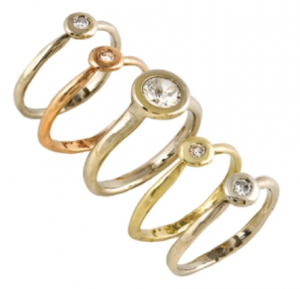 In addition to the personal benefits of owning a custom diamond setting you love to wear, there's the added advantage that you will wear your new ring proudly knowing that resetting your diamond into our post-consumer recycled metal settings was an environmental conscience alternative to mining for new diamonds.   An affordable choice, a reset diamond can also provide you an opportunity to test your creativity in its reinvention.
Moreover, you are welcome to bring your unwanted gold and platinum jewelry to trade in for store credit!  We will weigh and test your gold jewelry so that we can provide you with an offer for the market value of the gold in-store credit which can be used on any existing item in our store.  In fact, if you're also resetting a diamond you can apply the gold from the diamond's old setting as store credit towards your custom diamond ring.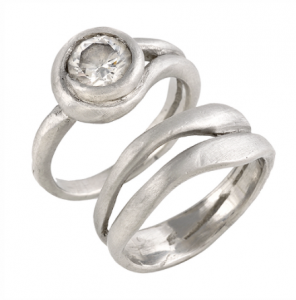 Turn an antique diamond ring into a unique designer diamond ring in a single meeting with Liza Shtromberg at her studio located at 1953 Hillhurst Ave., in the Los Feliz neighborhood of Los Angeles.  For more details or to set up an appointment, please call us at 323.913.1444.
Follow us on Instagram @lizashtrombergjewelry!