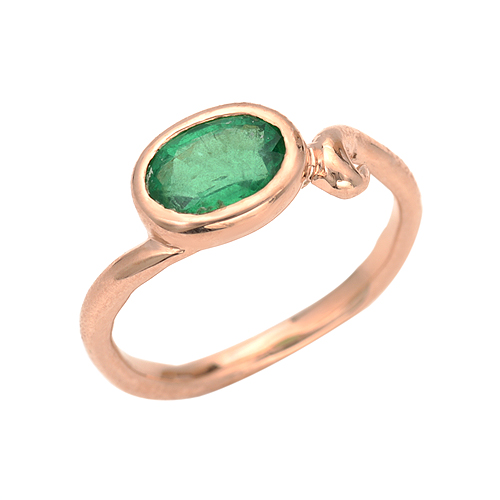 Get ready for May's beautiful green gem, Emerald. This stone is a symbol of rebirth, renewal, rejuvenation, and good fortune. It's even known for everlasting love and growing changes. What a perfect gem for the spring season!
Emerald is a green gemstone, with varying hues, and a variety of Beryl. The theme of the birthstone umbrellas many meanings such as eternity, everlasting love, renewal, and rebirth. What does all this mean and how can you incorporate emerald to your life?
Jewelry is known to be one of the BEST ways to wear gemstones as it's the closest connection to your body. The connection allows you to absorb all of the gem's properties.
Yes, we know this may sound a bit "woo-woo" when we talk about properties of a stone. As a jewelry brand we believe there is meaning to everything from  design to color to the materials themselves. And you'd have to admit that there must be meaning to emeralds since it's been worn and adorned for over six thousand years. Yes! Over six thousand years! Even Cleopatra had a passion for emeralds! It has been said in history that Cleopatra had ownership of emerald mines in Egypt. 
Emerald jewelry was admired so much that the Incas embedded them in their jewelry. So what makes this green gemstone so special? 
First, the timing; emerald is the birthstone of May, the month of true spring renewal after April showers. It's the month where we begin to see the full bloom of nature. GREEN is nature's color and the color of all things NEW. 
If you're looking for new gold jewelry or a simple gold necklace then stop by the Liza Shtromberg store to take a look at our beautiful emerald jewelry!
For Mother's Day, but her something sweet and special with a touch of green. Or if you have a loved one with a May birthday then sparkle their day of joy with an emerald. 
Call us today at 323-913-1444 or email us as LSJewelryCustomers@gmail.com.
Follow our Instagram or Like our Facebook Page!