Summer may have only just begun, but there are some definite trends that have managed to establish themselves into our fashion psyche for the months to come.
From sorbet pastel tones to black face masks, from road trip outfits to back-to-the-office wear, the summer of 2009 has some undeniable trend-based staples.
So you have dutifully included these gorgeous, must-have pieces into your closet. The question now: How do I accessorize them?

What necklaces should I wear with a minimalist dress?
What metals or stones can't I wear with blue?
What earrings should I wear with beachwear?
How can I make my necklace go from day to night with my maxi dress?
This is all a lot to take in, but have no fear.
By simply following some tried-and-true rules, and having the confidence to break some others, you will be well on your way to perfectly accessorizing your favorite summer outfit.
Rule #1:
Jewelry can take an outfit from casual to dressy, day to night.
The great thing about the maxi dresses of the season is they can go from being casual and beachy to dressy and attention-getting. The first main difference would be the shoes. Flats for the day and strappy heels at night. The second difference would be the jewelry. Longer necklaces tend to be more Bohemian, where short necklaces tend to be more classic and sophisticated. Gold adds a hint of trend and a more exotic look where silver can keep it simpler.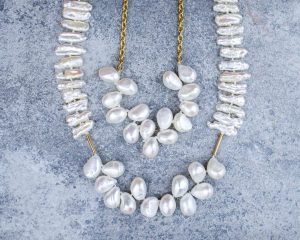 Rule #2:
The greatest gift strapless dresses give us is the opportunity to accentuate our collarbones!
Strapless dresses are a huge trend this season, and they are a great opportunity to draw attention to the beautiful area of your chest and shoulders. Because they leave that area so bare, it is a shame not to wear a stunning necklace, both to draw attention to the area and to give it just the right amount of coverage. They especially lend themselves to short chunky necklaces and "statement" necklaces, very ornate necklaces that frame your collarbone. Take advantage of the opportunity to wear a gorgeous necklace that may be too chunky or busy for other outfits.
Rule #3: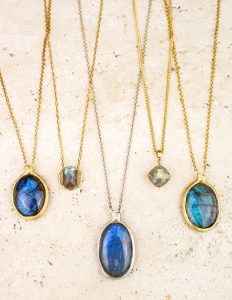 It is possible to wear jewelry with your beachwear, but keep it light!
On long summer days, or on holiday, it is not uncommon to keep your beachwear on throughout the day, from the beach itself into the night. This is part of the easiness that makes dressing for summer fun and sexy. Even with this ease, it is possible, and encouraged, to wear jewelry with this summer attire. However, switching gears to a more natural, summer-y, ethnic, Bohemian look is usually the way to go. Jewelry that uses mother of pearl, turquoise, wooden charms and beads, gold, and silver can achieve this. The idea is to maintain a look that appears low-maintenance while still tying your outfit together.
Rule #4:
Break the rules.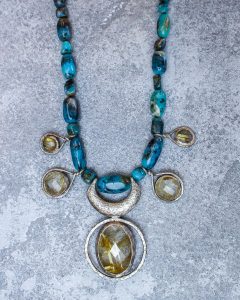 Silver and gold are fashionable now, so women don't have to stick to only one, no matter their skin tone. That is what summer is all about. Also, if well-balanced, it's all right to mix metals. (Although, this season it is especially trendy to play up contrasts and wear white or black with gold.)  Another rule that it's okay to break is how much jewelry you decide to wear.  Summer leans toward a bohemian look, and the Bohemian look encourages us to wear as much jewelry we like, keeping it eclectic and fun.
Balance is the key for accessorizing, so if you understand how to do that you will be set. Enjoy your summer!